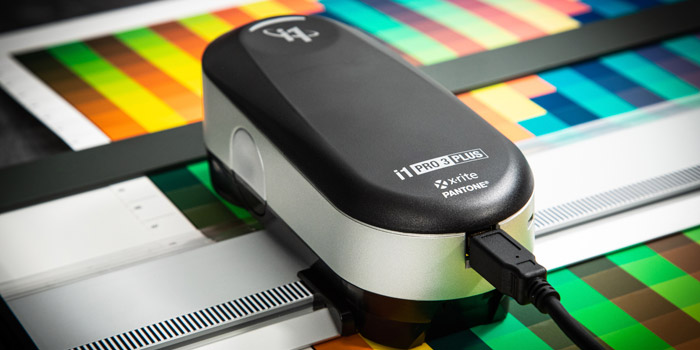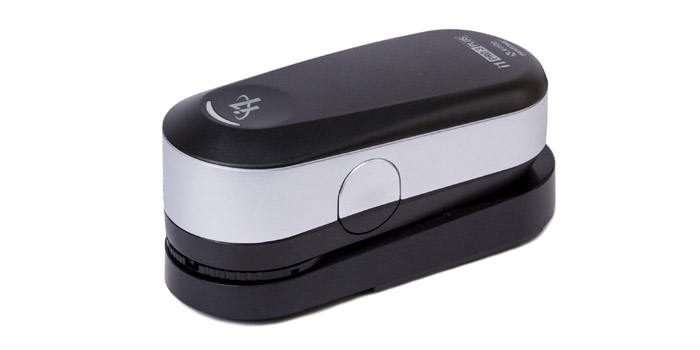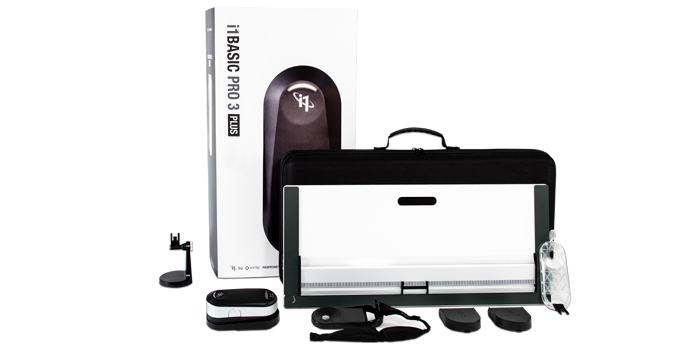 Color Measuring Devices
i1 BASIC PRO 3 PLUS SPECTROPHOTOMETER
Giving the most reliable and accurate results from color measurement devices, X-Rite has made use of its spectrometer experience and launched its newest version, the i1 Pro 3.
With a wider scanning range and polarization support, the Pro 3 is now much more powerful.
Specifications:
The aperture was 4.5 mm in the old model and 8 mm in the new model.
The Illumination Spot Size have been increased from 3.5 mm to 12 mm.
Instead of tungsten lighting in Pro 2 model, completely LED lighting was used.
Scanning feature up to 515 mm has been added with special calibration surface.
Polarization is now included in the measurement conditions. (In addition to M0 – UV included – ISO 13655: 2017, M1 – D50 – ISO 13655: 2017, M2 – UV excluded Filter – ISO 13655: 2017, M3 – Polarization – ISO 13655: 2017 can be measured.)
The measurement frequency in scanning mode is exactly 2 times the Pro 2 model. While the pro 2 model has 200 measurements per second, the pro 3 model has 400 measurements.
Contents:
The most reliable, versatile single device with the most accurate results available today. Based on the success of the X-Rite's i1Pro spectrophotometer, the i1 Pro 2 is one step ahead of the industrial standard.
The latest product developed in ISO standardization with more precision, ease of use and the latest technology.
Properties:
New 3 standard illuminated design.
With its ergonomically new design, the i1 Pro2 provides you with ease of use, flexibility, cleaning, protection and storage, and is very reliable.
measurement conditions (ISO 13655 M0: Tungsten; ISO 13655 M1: D50; ISO 13655 M2: UV Cut) plus Optical
Clearer measurement with positioning detection sensor.
Scanning experience even for special substrates for low resolution printers.
Protection glass and calibration are kept clean thanks to the self-cleaning diaphragm, which is now easier than ever to protect the device.
Equipped with XRGA, the i1Pro 2 is equipped with the X-Rite Graphic Arts Standard.