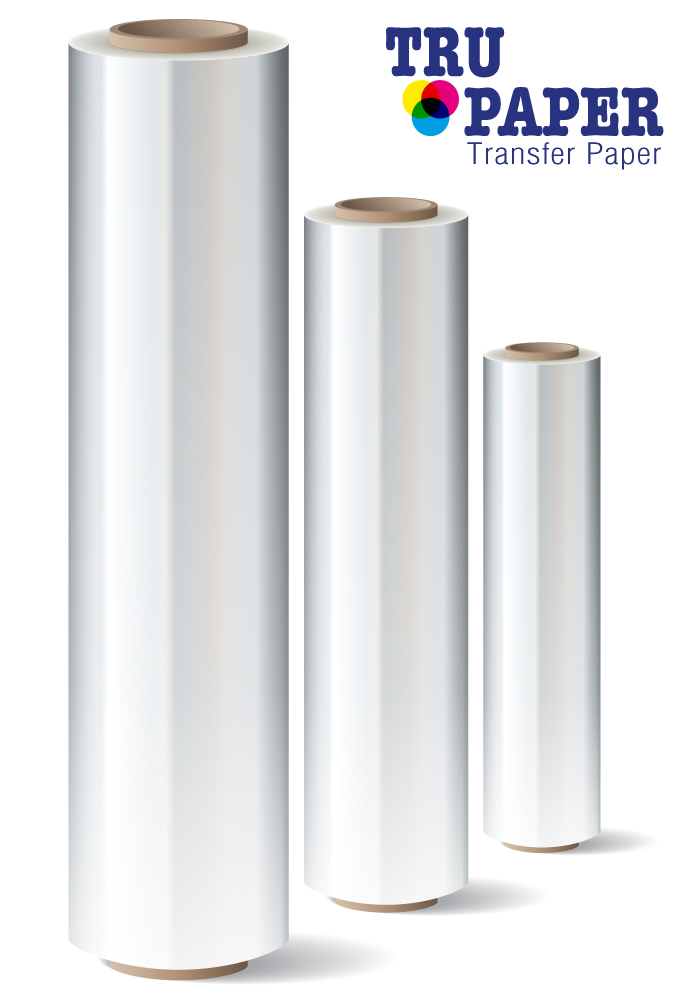 Technical Information
BRAND NAME : Trupaper
TECHNICAL NAME : Transfer Paper For Digital Sublimation Prints
APPLICATION AREAS : At least 60% polyester, polyamide containing materials. (Flags, Sportswear, Fashion fabrics, Home textile etc.)
ADVANTAGES :    Very good transfer feature in its class
                                Very good drying feature in its class
FEATURES:
Paper Weight : 50 gr/m2
Uncoated
Paper Properties : High strength, special blend paper pulp and additional chemicals
Thickness Weather Resistance Cobb 60 s Surface Roughness ISO Gloss Moisture Content
59 um        43 s                   24 gr/m²        100-1000 ml/min              %83        % 6,8
Dimensions
Roll Width: 160 cm (Standard, special dimensions can be requested)
Roll Length: 300 mt (Standard, special dimensions can be requested)
TRANSFER TERMS
Transfer Temperature: 205 °C
Transfer Time: 20-25 seconds (Depends on print severity)
Print Intensity: 40-60 Psi
When the transfer time is extended more than necessary, the colors on the fabric can be opened. In order to achieve the best results, trials can be made by making small changes in the transfer temperature, transfer time and pressure intensity. The paper should be kept in its original packaging until it is used to prevent it from being affected by changes in climatic conditions. Allow TRUPAPER to adapt to ambient conditions for at least 24 hours before use. For ideal printing, ambient conditions should have a humidity of 45% and a temperature of 25 ° C. The entire production process is kept under constant control by the quality control department. Karya Digital continuously guarantees the perfect quality of the approved quality, including sales and shipping standards. Excellent transfer and adhesion to the fabric at the time of transfer.